Our love of cheese became our livelihood when in March 2018 we opened Forest Deli in the centre of Coleford in the stunning Forest of Dean. A lack of quality cheese locally and our passion for tasty local food and drink led us to take the plunge and we haven't stopped since, building on our desire to offer the widest range of local produce and something a little bit different for our community.
Everything we do and select for the shop is done with thought and care and we provide a personal touch throughout. From our homemade bakes to our delivery service to our "build your own" hampers and picnics and of course the fact that we try pretty much every product in our shop ourselves and take the time to listen to our customers and recommend what's right for them.
This gorgeous rural area around us is abundant with local food and drink producers and we always prioritise local suppliers wherever possible, selecting the very best products and sourcing anything new to the area. Our customers know that if it's local and we haven't got it, we'll get it. Although now that we've been going a few years we're likely to already stock a new product by the time it launches anyway! We've supported many start up businesses in the area, often being their first retail outlet and our variety and championing of local producers is something we're well known for.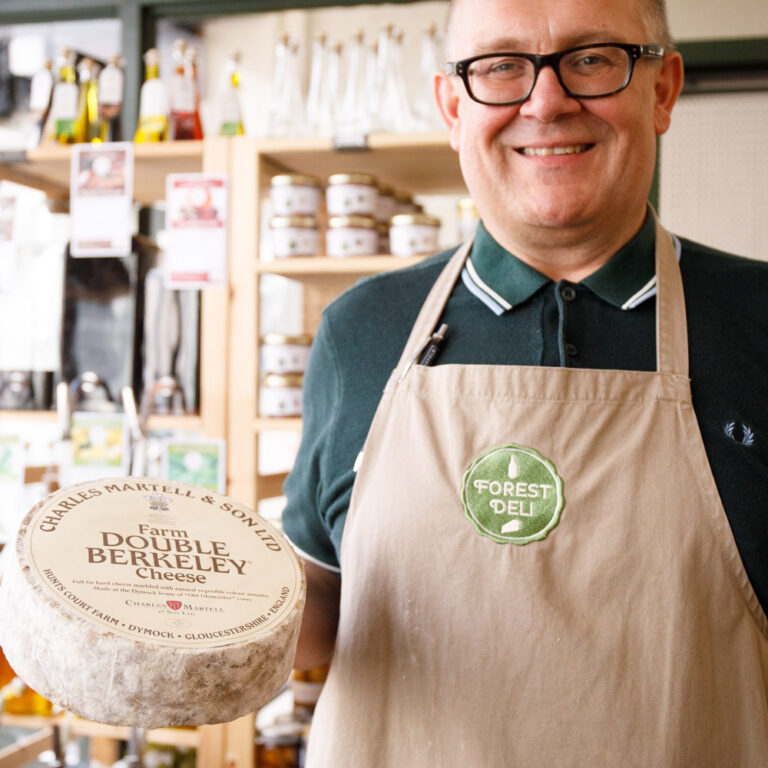 ABOUT SIMON - AKA Mr Cheese
A real lover of cheese and beer, whether on their own or together, Simon has become known as the deli's expert on all things cheese! A real ale drinker at heart, Simon always enjoyed visiting country pubs to sample the local ales but found a lack of options to drink at home. His passion for sampling local produce was the driving force behind why we have such a wide range at Forest Deli. With a background in operations management his understanding of the importance of customer satisfaction is why the customer is always put first at Forest Deli and he always provides a warm welcome to every customer when they enter the shop. Simon runs the cheese counter and has also launched pairing and tasting events and looks forward to creating new flavour combinations with the many new products which come in.
His favourite cheese is: Always something different. He loves to try new cheeses and beers at every opportunity.
ABOUT Debbie - AKA The Baker
Debbie is a trained chef and loves to cook. She makes all of the homemade items for the deli including sausage rolls, quiches, scotch eggs, soup and cakes. She is also a professional food photographer and you'll see her photos both on the website and in the shop. As she travels about picking up stock she also takes photos of the businesses and the people behind them, helping customers to see the origins of the food and drink they buy. From the cows at Smarts Farm which provide milk for their famous cheese to the hillside vineyards at Parva Farm in Tintern. This rich rural area provides plenty of opportunity for Debbie to snap away while supporting and promoting local suppliers. Debbie also runs the website and loves showcasing the producers she visits. So many have fascinating stories, many generations of history and some an ancient heritage.
Her favourite cheese is: Perl Las. In fact it was the lack of local availability of this cheese, from Caws Cenarth in West Wales, that the idea of setting up a cheese shop came from!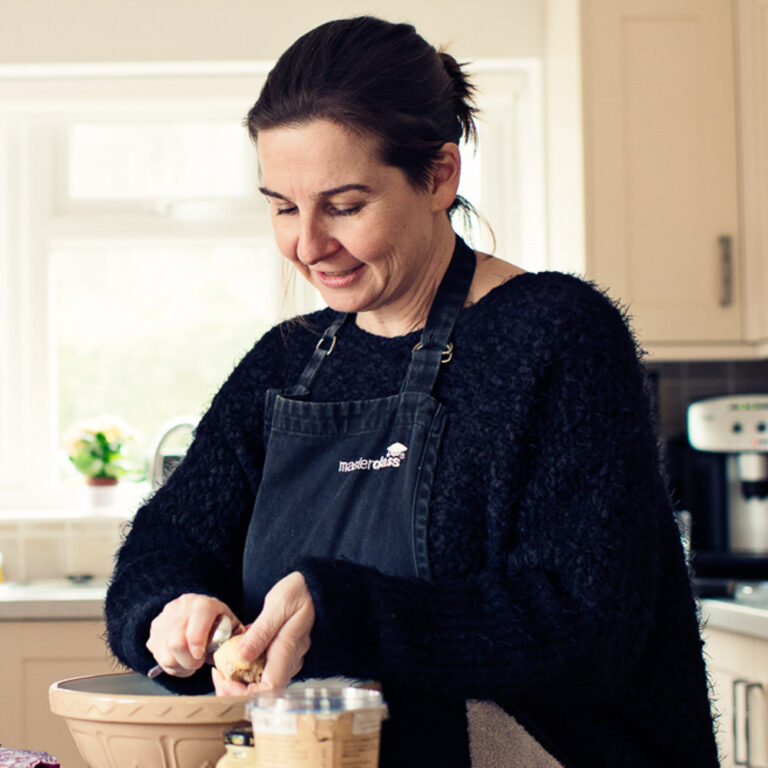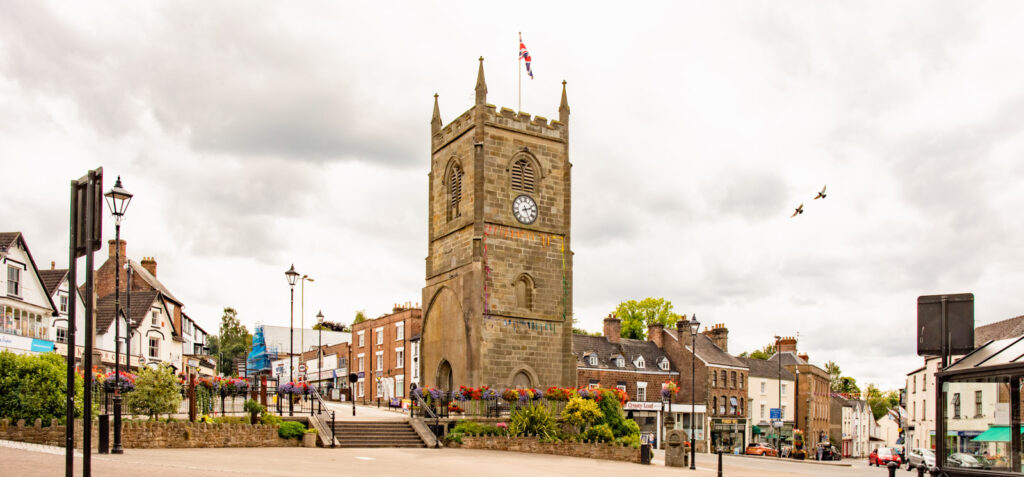 Coleford is a historic market town full of independent businesses so it made sense to open our deli here to complement the existing shops. There is a greengrocer, two butchers, an award-winning bakery, two florists, cafes, pubs and restaurants as well as clothes, gift and homeware shops. We live here and love this town and always do whatever we can to support local businesses. If you're new to or visiting the area why not take the time to wander through Coleford and visit some of our neighbouring shops while you're here.
Simon and Debbie and the rest of the team look forward to welcoming you to Forest Deli, please do pop in and say hi, ask us about our favourite cheeses or anything else we can help you with. We're always very happy to talk anything food and drink 🙂
Simon & Debbie